Show Amazon Associates Links with Minimal Effort!
Still manually searching products and pasting affiliate links? What happens if the products get outdated? With this WordPress plugin, you don't have to worry about it nor trouble to do such repetitive tasks. Just pick categories which suit your site and it will automatically display the links of decent products just coming out from Amazon today.
The links are tagged with your Amazon Associate ID. The plugin supports 10 countries and works even on JavaScript disabled browsers. Insert generated shortcode or PHP code where the links should appear. It's free!
What Others Say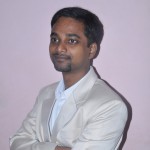 The Amazon Auto Links plug-in by Michael Uno is superb!!!!

It's truly a fantastic plug-in for WordPress. It saves lots of time of manual searching of products. It is so easy to configure and provides so many different options and settings. You have the total control of the results of how you want and looks. It allows you to pick products from Amazon categories, and place exactly where you want.

By the help of this plug in you wil get the latest Amazon Products. The sales is tremendously increase by using this amazing plug-in. It's a versatile tool and will be love by all the website ownwers.

If you're an Amazon affiliate and you're looking for a hassle free tool which you can implement and then just leave running, then this is the plug-in you want.
https://www.facebook.com/webseoram
… The magic happened one week later. I found my sales increase a lot, almost having sales daily(beofre I can only have several a month). I know I got the right plugin, even it doesn't have the features I want that time. … (about Amazon Auto Links)
The best wordpress plugin for Amazon Affiliate Marketers
www.earth-tones.com
Michael Uno's Amazon Auto Links plug-in is amazing!

The plug-in allows for lightning fast monetization of work sites. The plug-in allows users and site owners to quickly monetize and rapidly turn their websites into cash machines.

The installation and setup process is very simple, and when using Amazon.com, your site can quickly begin to convert content content into cash.

For anyone interested in a quick monetization plug-in, this is the one for you! The plug-in is very simple to install, and is quick to administrate. It allows you to pick Amazon categories, and can help you place moneymaking Amazon products exactly where you want them in a post.

The plug-in works via widget format, or also via short code. It provides tremendous versatility and will be a great welcome to site owners and administrators.
excitingrio.com
http://excitingrio.com
Screenshots
Supports All Amazon Associates Locales
Supports all Amazon locales including German, Japan, Italy, Spain, UK, US, Canada, France, Austria, and China.
Automatically Insert in Posts, Feeds, and Sidebars
With auto-insert, you can insert links almost anywhere you want.
Works without JavasScript
Some visitors turn off JavaScript for security and most ads including Google Adsense won't show up to them. But this one works.
Various Unit Options
Image Sizes
Sort order. You can set it random so every time the page is loaded it shows items in a different order.
Shortcode to embed the ads into posts.
PHP function to insert in the theme.
Product Filters – block unwanted items.
Requirements
PHP >= 5.2.4, WordPress >= 3.4
Usage
Download the plugin.
Upload the plugin file to your WordPress.
Activate the plugin.
Go to Settings -> Amazon Auto Link -> New Unit.
Configure the options and select categories.
After saving the unit option, go to Manage Units to get the shortcode or if you check one of the insert option, the links will automatically appear.
Sponsored Links
Download
Support
If you find a bug in the program, please report it from the bug report page. For a feature request or a question on how to operate the program, please comment below.