Show Amazon Associates Links with Minimal Effort!
Still manually searching products and pasting affiliate links? What happens if the products get outdated? With this WordPress plugin, you don't have to worry about it nor trouble to do such repetitive tasks. Just pick categories which suit your site and it will automatically display the links of decent products just coming out from Amazon today.
The links are tagged with your Amazon Associate ID. The plugin supports 10 countries and works even on JavaScript disabled browsers. Insert generated shortcode or PHP code where the links should appear. It's free!
What Others Say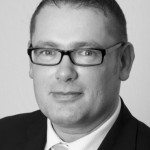 I was looking for a comfortable way to set up a multipage shop-like Amazon affiliate website to generate some income on commissions – and that's exactly what I found with Michael Uno's Amazon Auto Links! After a short test I upgraded to PRO version and built my site in less than a day. The variety of options is amazing and allows high individuality on each project. Last but not least, Amazon Auto Links is a living project, and Michael convinced me with superb, quick support (even before buying the upgrade!). Highly recommended!
http://der-beste-deal.de/
Screenshots
Supports All Amazon Associates Locales
Supports all Amazon locales including German, Japan, Italy, Spain, UK, US, Canada, France, Austria, and China.
Automatically Insert in Posts, Feeds, and Sidebars
With auto-insert, you can insert links almost anywhere you want.
Works without JavasScript
Some visitors turn off JavaScript for security and most ads including Google Adsense won't show up to them. But this one works.
Various Unit Options
Image Sizes
Sort order. You can set it random so every time the page is loaded it shows items in a different order.
Shortcode to embed the ads into posts.
PHP function to insert in the theme.
Product Filters – block unwanted items.
Requirements
PHP >= 5.2.4, WordPress >= 3.4
Usage
Download the plugin.
Upload the plugin file to your WordPress.
Activate the plugin.
Go to Settings -> Amazon Auto Link -> New Unit.
Configure the options and select categories.
After saving the unit option, go to Manage Units to get the shortcode or if you check one of the insert option, the links will automatically appear.
Sponsored Links
Download
Support
If you find a bug in the program, please report it from the bug report page. For a feature request or a question on how to operate the program, please comment below.
Contributors Discount for Pro
If you can contribute to the plugin development, you can get a discount for Pro. Check details here.